Welcome To MT. MORIAH MISSIONARY BAPTIST CHURCH
MISSION STATEMENT
Our mission statement is to live according to God's holy word every day of our lives.For we believe that all scripture is given by inspiration of God, and is profitable for doctrine, for reproof, for correction, and for instruction in righteousness. That the man of God may be perfect, thoroughly furnished unto all good works. For Mt. Moriah M. B. Church is founded on the word of God.
We want to be led by the Holy Spirit and allow him to control every aspect of our lives. We know that Jesus is the Son of God and our only way to salvation. We want to praise and worship God, for we believe that God is a Spirit and they that worship Him must worship Him in spirit and truth.
May God Bless You, As Only He Can!!!
THEME FOR 2010
"LORD, OPEN OUR EYES!"
"Open thou mine eyes, that I may behold wondrous things out of thy law." (Psalm 119:18)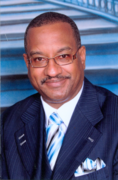 Mt. Moriah Ministry
735 E. 20th Ave. Gary,In 46407
219 882-9339
Fax 219 882-1444
Rev. Dr. Marion J. Johnson, Jr.
Pastor
ASSOCIATE MINISTERS
Rev. Albert L. Bullock
Rev. Christopher C. Davis
Rev. Joycelyn Davis
Rev. George C. Hall
Rev. Kurt D. Walton(on assignment)
Deacon Ministry Leader : Deacon Samuel Morgan
Trustee Ministry Leader: Deacon Cornelius Clark
SERVICES
SUNDAY
EARLY MORNING PRAYER 8:30 A.M.
SUNDAY SCHOOL 9:30 A.M.
WORSHIP AND PRAISE 11:00 A.M.
TUESDAY
BIBLE STUDY & PRAYER MEETING 7:00
WEDNESDAY
MID-WEEK PRAYER 12 NOON
ALWAYS FOCUS ON GOD AND HIS UNWAVERING LOVE FOR YOU. THERE IS NOTHING MORE PRECIOUS THAN HAVING A COMMITTED RELATIONSHIP WITH THE LORD . HE WANTS TO BE INVOLVED IN EVERY ASPECT OF YOUR LIFE. ALWAYS REMEMBER TO CLING TO HIS INSPIRING WORDS EVERY DAY OF YOUR LIFE.
Mt.Moriah Broadcasts - Radio & Television
Radio: The Sunday School Hour
Sundays, 7-8 a.m. WGVE Radio 88.7 FM
Hosts: Pastor Marion Johnson, Mt. Moriah
Pastor Chet Johnson, New Tabernacle
Pastor Isaac Culver, Jerusalem
The Mt. Moriah Ministries Broadcast Hour
Sundays, 8-9 p.m. WGVE Radio 88.7FM

Television: Gary Cable- Channel 21
Mondays, 6:30 p.m.
Merriville Cable- Channel 16
Fridays, 1-2 p.m.
Transportation is available for Sunday School & Bible Study.
Call the church for pick-up Mon.- Fri. by 2 p.m. 219 882-9339.
Audiotapes $4.00 ,CD'S $5.00, DVD'S $12.00 Call 219 882-9339